Press
For Press and Media inquiries please contact:
Eliel Cruz
eliel [at] elielcruz.com
We have created some social media assets for the book. Grab one of the images below by dragging it to your desktop or use cut & paste. We have images that are sized for Facebook, Twitter, and general use.
Also, we are currently running a Kickstarter campaign. We created a URL shortcut: http://www.holytroublemakers.com/kickstarter
Copy of Holy Troublemakers & Unconventional Saints - Kickstarter - Facebook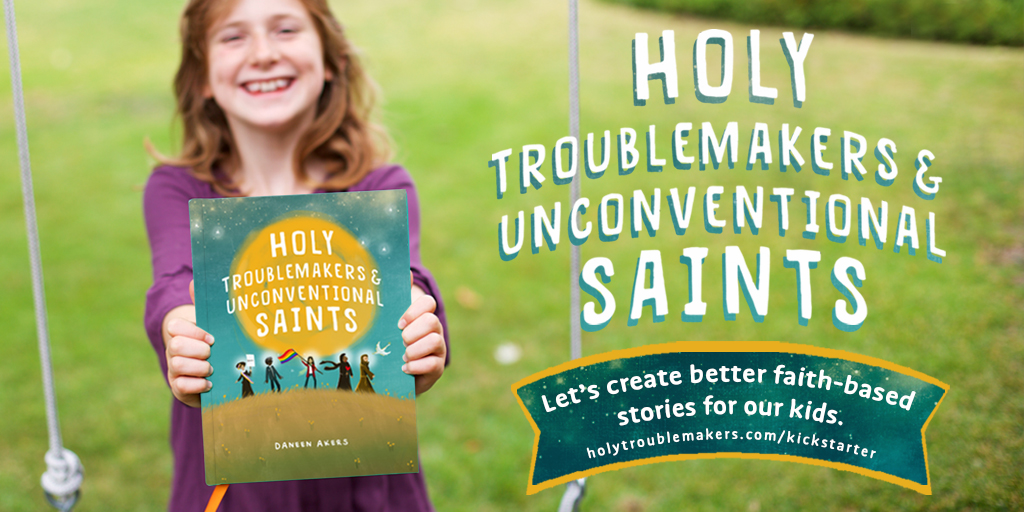 Copy of Holy Troublemakers & Unconventional Saints - Kickstarter - Twitter
Copy of Holy Troublemakers & Unconventional Saints - Cover Mockup 1
Copy of Holy Troublemakers & Unconventional Saints - Cover Mockup 2
Copy of Holy Troublemakers & Unconventional Saints - Cover Mockup 3
Copy of Daneen Akers - Author and Publisher
Copy of Holy Troublemakers - Instagram
Copy of Six portraits from the book
Copy of Book Spread - Maryam Molkara
Copy of Book Spread - Bayard Rustin
Copy of Book Spread - Rabbi Regina Jonas
Copy of Maryam Molkara - Instagram
Copy of Bayard Rustin - Instagram
Copy of Rabbi Regina Jonas - Instagram
Copy of Alice Paul - Instagram
Copy of Cindy Wang Brandt - Instagram
Copy of St. Francis of Assisi - Instagram
Copy of Maryam Molkara - Facebook
Copy of Bayard Rustin - Facebook
Copy of Rabbi Regina Jonas - Facebook
Copy of Alice Paul - Facebook
Copy of Cindy Wang Brandt - Facebook
Copy of St. Francis of Assisi - Facebook
Copy of Maryam Molkara - Twitter
Copy of Bayard Rustin - Twitter
Copy of Rabbi Regina Jonas - Twitter
Copy of Alice Paul - Twitter
Copy of Cindy Wang Brandt - Twitter
Copy of St. Francis of Assisi - Twitter
Copy of Maryam Molkara - Twitter v2
Copy of Bayard Rustin - Twitter v2
Copy of Rabbi Regina Jonas - Twitter v2
Copy of Alice Paul - Twitter v2
Copy of Cindy Wang Brandt - Twitter v2
Copy of St. Francis of Assisi - Twitter v2